---
Thank you for creating a beautiful floral arrangement for my sister. I'm ways away here in Windsor, and she's going thru some really sad things right now and I can't be there for her to offer comfort in person. I know having your flowers delivered will put a much needed smile on her face and we both do appreciate this very much.
Kind regards,
Michelle
---
Thank you so much for the quick delivery. I mistakenly clicked on today's date instead of tomorrow but you have proven to be very efficient despite my error. BTW, my mother absolutely loves the floral arrangements that have come from your store.
Best regards,
A. Forgues
---
I'm sending a short thank you for delivering my order today of the Happy Face yellow mug and flower arrangement. My sister who is in the hospital was overjoyed. She was overwhelmed by the beautiful flowers. I'm personally satisfied with my choice of florist.
Thank you.
R Lavoie
---
Hello,
Thank you so much for your service. My aunt received her flowers and could not say enough about how beautiful they are and she loved the Happy Face cup!!
Nancy W.
---
Hello,
I just want to say thank you for the tulips and fudge I had sent to my sister for her birthday. She was quite happy with them. She really liked the hot pink colour and said she really liked the fudge!
I was very happy with the personalized service! Thank you! I always want to deal directly with the florist when ordering flowers. And the fudge as a gift option was a bonus!
I will definitely contact you again when I need flowers in North Bay!.
I couldn't figure out how to do a google review so this is my review!!
Thank you!!
B. Proudfoot
---
Hello,
Thank you for delivering the flowers to my friend they are beautiful and have cheered her up especially on this dreary day.
I wanted to give the business to a local company.
Thank you,
Cheers!
Lynne
---
I wanted to thank you for making my Aunt's 90th birthday, extra special. She was so happy with the Birthday Pedestal Cake, she had never seen one like that before. I was also very pleased with it, as she sent me a picture of it. Thank you for making my Aunt happy, and for making me happy with my order from The Flower Garden! Sandra P
---
I would like to thank you for your effort to deliver my order for flowers and chocolate. They were meant for my best friend in North Bay and it worked very well! It was delivered on time and she was pleasantly surprised. And so was I of course. It looked beautiful because she sent me a photo. Thanks again. With kind regards, Loes V.
---
Thank you so much for your service Summer loved the balloon bouquet.Dealing with your company has been a pleasure. Ruth H
---
Although I was not there in person to see the flowers, I was sent a picture and was advised that it was just as beautiful in person as in the photo, and delivered in time, as requested. Excellent service. Thanks! C MacLellan
---
The flowers were stunning. Just absolutely perfect. Thank you for the attention to detail that went in to the beautiful casket spray. We were so, so happy with the casket spray. Thank you to the designer for a lovely presentation. ML Hall
---
Thank you so very much for the beautiful flower arrangement and for sending us a photo!
Everyone loved the arrangement!
The colours and style was so pretty!
Thank you,
Antoinette and Peter
---
Judi loved the flowers and balloon. Lots of colors which I asked for. She is sending me a picture. Thanks again and I look forward to ordering from you in the future.
Joan S
---
Thank you so much for the gorgeous flowers! The casket spray was stunning and I know Helen would have loved it.
Loved the bear too. We ended up taking the flowers off the bear after the viewing and during the funeral, the 3 grandchildren each put a rose on her casket after the eulogy.
Great to have that chat when I ordered the flowers from you.
We will use you from now on!
Take care,
Susan
---
Thank you for the fast delivery , and also your help with the order, my granddaughter loves her flowers!
Will be calling you again for sure
Thanks again......Sincerely:
Bea Bouffard
---
Thank you so much for your help and professionalism yesterday. I had called another florist in the area first and was dealt with very rudely. I am also a florist and would never have spoken to a potential customer the way they spoke to me. You were a delight to deal with and we're glad you were able to accommodate my budget.
Thank you!
Starr B
---
Thank you for making my sisters birthday so special. She is tickled pink with her flower cake. ♥️ Denise T
---
Thank you SO much for delivering the beautiful mixed rose arrangement to the Insurance Network...they worked perfectly...and arrived at a perfect time..My girl loves them, and has been the center of jealousy since....thank you again 😊 Rob F
---
My mother absolutely loved her floral arrangement! She is always so impressed by the quality of your work and flowers.
Could you please let me know if she can put hot food in the food safe serving dish and if it can be used in the oven?
Next February she will be celebrating her 85th birthday and I will definitely be ordering something very special for her.
Have a very Merry Christmas!
Angele Forgues
---
Thank you so much for the beautiful arrangement you put together for me. I was sent a picture of the flowers, and from our phone conversation you made my request exactly as I pictured. Please feel free to use this post in your reviews. At a difficult time, your time & patience with me will never be forgotten. 🤗
Sanda N
---
Thank you for delivering the birthday flowers and treat. My daughter was thrilled with the arrangement and choice of edibles. I will definitely use your services in the future.
Have a wonderful day.
Maria
---
The flowers I received a week ago are still as beautiful as the day they arrived! Thank you for the wonderful arrangement 😁
Carole
---
Thank you! Your ordering process was quite easy and Kelly was a gem at customer service!
Smiles
Nancy F
---
The flowers I received from my friend from you are beautiful . Hoping to make them last as long as I can. The flower arrangement I ordered for her she loved. Posted her pic on Facebook. Very pleased and you were helpful Kelly .
Thanks so much
Kerry W
---
Thank you so much! She loves the flowers and they look just like the ones I picked out in the pictures! You made everyone's day.
Stay safe,
Jennifer
---
Thank you very much for the nice flowers. My friend was surprised and she liked it. Thank you and have a nice day!
Regards,
Svetlana


---
Thank you so much for the beautiful arrangement you did. It was exactly what I ordered. Dawn sent me a photo. I will surely keep you in mind next time I need to order flowers.
Jacqueline D
---
Hello folks,
I just wanted to write to you to express my sincerest thanks for the arrangement that you delivered to my grandmother yesterday, Alma N. She was so thrilled with the arrangement and went into great detail about how the arrangement was designed. Her words were, "that person is an artist!" I have ordered flowers from you for several years now, and my grandmother has always been very happy with her gift. Thank you very much, as it sounds like you went the extra mile, and it is very much appreciated.
Hope you have a lovely day.
Michelle J


---
Hello,
I'm soooo impressed and thank you for that gorgeous creation. I sent it because my sister realized a dream of hers today: she opened up her hair salon in her home. Her shop is beautiful. Her work is beautiful. And those flowers were more than what I imagined. And the delivery was perfectly timed. Thank you. I'm so glad I chose you guys. Good job!!!
---
Hello,
Our co-worker sent us a picture of the Blooming Basket Planter you prepared for us. She loved it and it was exactly what we were looking for.
Thanks again for all you assistance in placing the order.
Diane
---
Hey, Kelly! I just wanted to send you a quick email to say thank you for all of your help with my Mother's Day arrangements! I ended up placing another order, to go to my Grandma, once I ordered my mom's, as you were such a pleasure to deal with! You should now be able to see that glowing review on Google, as promised! Thanks again for all of your help! I look forward to doing more business together in the future! :)
Krista


---
Thank you very much. It was perfect, my mother greatly appreciated it.
Thanks again.
Nicholas


---
Thanks You so much. My mother really did appreciate it. Very nice arrangement.
Regards
Dan Houle


---
Kelly, My mom sent me a picture of the arrangement and it's even more beautiful than the online photo. It's an absolutely stunning piece.

Thank you for delivering joy during such a difficult time. It means so much to us! All the best and take good care, Jenna
---
---
Kelly, I just wanted to let you know that Mary received her flowers and turtles on her birthday and loved them. She says, "They are truly lovely. Very cheery. A bright spot in a very dreary day." You went above and beyond to help me get her that cheery spot and I am very appreciative. If I ever need flowers again in North Bay, I'll know who to call!
Thanks again,
Sandee (Alexandria) Ray
---
---
Dear Kelly, Thank you for remembering me as the lady's who's house was under restoration and I was dressing in my laundry room! I phoned you close to Christmas to have 2 bouquets sent to Brighten, England. At the time, you were concerned that they might not arrive before Christmas. You will be pleased to know they were delivered slightly over 24 hours after ordering and both parties receiving them were with thrilled with their bouquets. Thank you so much for making our friends so happy and us too. We will be ordering more in the future.
Maureen & Wilma McCauley
---
My Aunt loved the basket you delivered to her on Thursday. She particularly mentioned the single yellow rose on the basket enclosure. Thank you for suggesting that little extra touch. As expected she spent the afternoon opening it with her friends at the Mother House and sharing the goodies.
Pat
Thank you so much for the bird cage you decorated for my friend yesterday! It is absolutely beautiful. She loved it, I saw pictures of it and I was very pleased... the angel bear was also so beautiful!
Doreen G
---
Kelly! Thank you so much! I truly appreciate your help. I know that poor planning on my part does not constitute an emergency on yours, but I am so grateful for your willingness to help and delivering this gift basket in time for Christmas to my mother-(and father)-in-law in Sturgeon. My disappointment with the local shop refusing to take my order on "short notice" was turned to relief and happiness with your wonderful service. Again, thank you Kelly and friends at The Flower Garden. Merry Christmas to you and your families.
Tamara
---
I just wanted to say thank you for the amazing bouquets you did for my wedding this weekend. The gerberas were beautiful, and the ones for my hair were perfect! The guys' boutonnières were also perfect! You saved me from an extremely tough spot when we first came to you and I'm so happy and grateful that you did! I will always recommend you guys to anyone that is getting married. You guys are awesome! Thanks again so so much!
Katie Degagne
---
I just wanted to say "Thank you" for getting the birthday flowers to my daughter Kelsey yesterday. And you did it on short notice! The colors of the flowers were great and the big Happy Birthday pick was awesome. It made my daughter laugh. This is what I wanted for her. Thanks again for helping make a special day for my kid so far away from family.
Alice
---
Thank you so much for your delivery confirmation but a huge thank you for the gorgeous arrangement of the carnations - I rec'd a picture and you absolutely did us proud - they were spectacular - again thank you so much you did our family proud
Nadine Principi
---
Thank you, Jackie sent me a picture and they were beautiful. Great customer service and wonderful fresh flowers.
Cheryl
---
Recipient says the arrangement is absolutely beautiful. She described it to me and it sounded excellent!
Thank you so much!
Wendy Staff
---
Delivered already? Fantastic! Service has been 100%
Thank much Grégoire Lefebvre
---
Thank you for delivering the flowers! my daughter sent me a photo of the bouquet! They are beautiful! She and I are very happy with them! Will be letting my friends and family know in your area, of your expertise and helpfulness and the beautiful flowers!
Thanks so much!
Susan
---
Sending birthday flowers to my best friend in the Ontario wilderness of Ahmic Harbour has become a tradition thanks to the Flower Garden. My friend is always thrilled by the beautiful arrangements. She sends photographs to me in Nova Scotia and I can honestly say that the arrangement always exceed my expectations. Friendly, helpful service and heroic February deliveries.
Thanks so much!
---
I just talked with my bubbling happy Mumzie. She is over the moon with the entire arrangement. Loves the butterfly touch and the low overall height. She says it's the prettiest dainty arrangement ever. So thankyou for following my guidelines so perfectly.
An aside - prior to ordering from you I asked both my sister in law and a close friend which flower shop they would recommend I use. Both live locally. Your establishment was not mentioned. Something told me to search on line myself. Your site, customer comments and story impressed me. Then to see a pic of your actual store in NB, well that was the clincher for me. I would happily walk into your place. I will talk with the above two ladies and give them my recommendation!
Regards, Linda
---
The Flower Garden has always taken the extra steps to make each and every piece memorable for each occasion that I may ask for. Many times my friends and family are amazed as to how different and special the arrangements are that they receive. For the arrangements for my out of town requests, they are always handled in the most special way.
Thank you for all of your hard work. Nancy
---
Thank you so very much for the beautiful Teleflora Bountiful Memories Spray for my dad. It was everything we wanted. I know we called with not much notice but you got them done and we appreciate it. Thank you again Evelyn,
Judy and Randy
---
Thank you so much. The succulent garden is beautiful. I appreciate how quickly you filled my order.
Diana loves it.
---
Thank you for the excellent service! The flowers are beautiful :)
Mireille
Gatineau,QC
---
I wanted to thank you for helping me make my mother's day a little brighter today. Life is hard when you are hours away from all of you kids. I hear that you made a stunning arrangement for her and I just wanted to say Thanks.
Regards,
Cheri
---
The flowers arrived and they are absolutely beautiful! Exactly what I had in mind.Thank you for such prompt service,
Colleen
---
Thank you so much for the great service my father was thrilled with the fruit basket and goodies. I will definitely use you in future again.
Donna Orsatti
---
Ava has just called to say that her flowers are beautiful! Thanks, girls. You're so pleasant to deal with. Cheers from way out here.
Dora Kolody
---
Thanks so much. Always so pleased with the service I get at the Flower Garden. Wouldn't think of going anywhere else for my flower orders. Been dealing with Flower Garden both in Sundridge and Burk's Falls for years. Staff always very helpful, especially Jenny in Sundridge.
Elaine Moor
Magnetawan,ON
---
Sorry for the delay, but I wanted to let you know the arrangement was perfect! The recipient sent us a photo and it was exactly what we wanted and they really liked it – such a cute little puppy.
Thanks for your assistance!
Sharon Rolston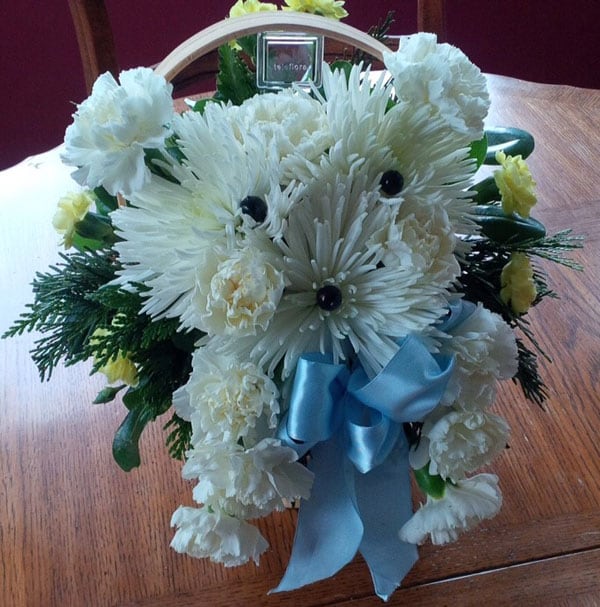 ---
I'm writing from BC. Yesterday, I wired a flower arrangement from a local supermarket to our granddaughter at Nipissing U, through your store. Ava received her flowers this morning and reported that they're beautiful. Thanks so much for the speedy delivery; you've brightened all our days.
Sincerely,
Dora Kolody
---
This is a long overdue thank you for your your beautiful work on my wedding flowers. I was so thankful when I walked into your shop and was welcomed with curious customer service and great suggestions to work within a budget while getting beautiful flowers for my wedding. I am so impressed with your work and encourage anyone to use your service. I had so many compliments on my bouquet and was very happy with the flowers for the wedding party and my parents.
Thank you again.
Mrs Sheena Walsh-Mcewen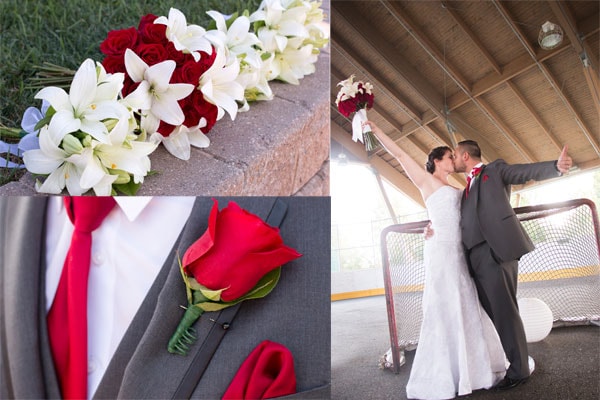 ---
"Thank you so much my friend had a wonderful birthday, and loved the flowers. Thanks for getting the Order out to her today.
Kathy
---
"We were so pleased with Kelly at the Flower Garden as we planned our daughter's wedding. She assisted us to pull together all the floral touches to create a beautiful spring wedding. She took time to understand the spring garden atmosphere we were hoping to create and coordinated all the bouquets, boutonnières, corsages, centre pieces and floral decorations to the theme and colour palette. Her advice and experience were invaluable. Thank you Kelly"
Nancy Jacko
---
Thanks again for all your help and for being so accommodating with all the changes, it truly was excellent customer service from you and everyone at the store, much appreciated :)
Thanks again
Elaine Marcuccio
It has now been a full week since I received a beautiful vase of flowers from my "other" son (who calls me Ma). He remembered me on Valentine's Day!
They look just as beautiful as the day they arrived. Just wanted to let you know how much I am enjoying them.
Delighted with the flowers,
Ma
North Bay, ON.
---
"My daughter Jessa just called me for thanks and she loves the Crabtree bath basket. I will definitely use your service in the future.
Have a wonderful and prosperous weekend,
Thank you
Patricia
Toronto, Ontario.
---
Hi Kelly
This is my first time ordering flowers via the internet and it has been very pleasant experience.
Thank you for all your kindness.
Abundant blessings, Laura
---
Hello Kelly,It is always a pleasure to deal with you and your team. I have been ordering different gifts from your company over the past three years and I have always been treated like I was your best customer. I know you must have many great ones but it made me feel part of your team, or like family every time I called or had contact through emails. I know that the wonderful lady who is the recipient of those gifts has always appreciated your handiwork. Thank you for being a good part of my courting and helping me in expressing my love for S. Hoping that you will have many other wonderful stories to print here.
Thank you,
Jean from Montreal, QC
---
I wanted to thank you again for our perfect wedding bouquets! You truly captured the look I was trying to attain!
Sincerely
Celine Gauthier (Larose)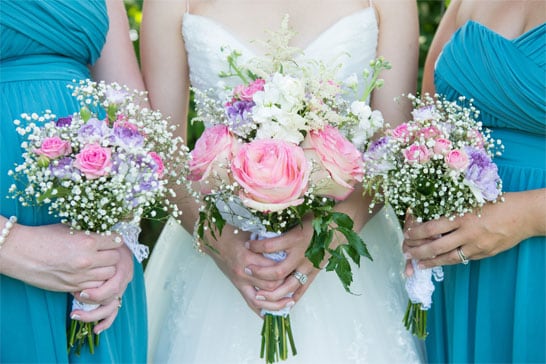 ---
Thank you!! :) I will be sure to recommend you guys to everyone!! I couldn't have been any happier with my flowers!! Terrific job!! Exactly what I wanted and then some :)
Thanks so much again
Stephanie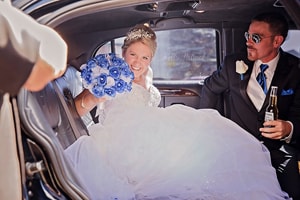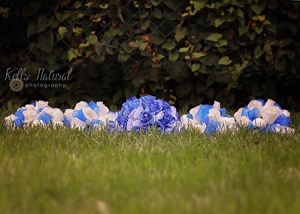 ---
Hello Kimby, Just to let you know that the feedback I got from my mother was that the flowers were absolutely gorgeous and full. Thank you again. I will order from you again in the future.
Deborah Kennelly, Sudbury, ON.
---
I just wanted to thank you for the wonderful flower arrangement you delivered to my friend on my behalf. She called me and was extremely pleased and surprised by this beautiful arrangement and I have your store to thank for the beautiful job you did. If I ever send another in the future I will be sure to use your reliable service! God bless!
Sherry Beach
---
Kimby, My sister Jackie received her flowers today. Thanks so much for making her birthday remarkable. She is thrilled with the arrangement you did for her.
Thank you so much
Marjorie VaughanM
---
Hi,I just wanted to thank you for the quick preparation and delivery of the flowers delivered to my mom.My mother was very happy!
Thanks, Oliver
---
Your arrangement was awesome and admired by all.
Thank you, Brenda
---
Hello Kelly, Just wanted to say thank you again for your patience, helpfulness and a extraordinary customer service! I know you went out of your way to find a cat for me (I appreciate that it takes time to check all those nooks and cranny's!) it is much appreciated!
Have a great weekend, Ricia
---
I just wanted to take a minute and thank you for the wonderful job you did on the flowers and for making my daughter's day complete. Everything was amazing. Jessica's bouquet was exactly as she dreamed it to be. When the flowers arrived she was in the middle of getting her hair done and she literally stopped everything, had tears in her eyes and called you immediately. Also the candelabras were the perfect touch for the ceremony. At the reception I was asked several times who had done the flowers for the wedding so your name was mentioned quite a bit. I encouraged people to come see you if they ever needed flowers for any occasion. I have attached 2 photos for you to see how happy she was on her wedding day.
Many thanks and I'm sure we will see you again
Therese Sullivan
---
I would like to tell you how pleased I was with your service. I ordered flowers for my mother's 80th birthday on April 28th/2012 and although I did not get to see them, my mother was absolutely thrilled with her flowers. She said that it was the most beautiful flower arrangement she ever received. They also have lasted a very long time.
So thank you so much for your excellent service from your customer service rep over the phone, to your delivery service and the florist that arranged the bouquet. This is the first time that I have used your Flower shop and I will continue to use your service in the future.
From one happy customer from Burlington, ON
Jill Goodman
---
Kelly,Thank you so much for the beautiful wedding decor and flowers. Your team was professional, efficient and just a pleasure to work with! Alan and I enjoyed ourselves thanks to your creativity and advice too! See you soon in Sturgeon Falls
Becky & Alan
---
So I thought I would send a picture of the wedding party (bride and her maids) and their beautiful bouquets. Thank you so much Flower Garden, you ladies helped us a lot.
Thank you! Thank you!
Jackie
---
Thanks you so much Kelly for arranging our bouquets and corsages... love everything you did!! They are exactly what I was hoping for.
Kathy
---
Thank you so much!! I will definitely use you again!!
Cheers, Christine
---
Hi Kelly, The flowers that you arranged for my wedding were absolutely beautiful!! We received great compliments from several guests and they went so well with the Winter theme. Thank you for such a great service! I've attached a couple of photos of our day.
Kind regards, Coralie
---
I appreciate knowing that my order was successfully delivered. I do not have a google account so cannot send a google review. Is there some other way I can review your service? I have used The Flower Garden for years and am so totally pleased with the service at your shop, that I truly will not deal anywhere else.
---
---
I will remain a very satisfied customer and want to give a "shout-out" to Jenny. She is such a wonderful person to deal with. What a sense of humour! She can brighten anyone's day. You are welcome, to post my comments on your website. You all deserve Kudos. You run a beautiful, caring business and we appreciate you. Nick always gets a kick out of talking with Ken when he turns up at our door with a delivery. Another very nice person.
---
Good afternoon! The succulent plant container was a real hit with our daughter-in-law,Tracey! Her words ,"I absolutely love it!!!" She sent us a picture and it is so perfect for them to have, now, and have in their little camper when travelling, which they plan to do lots of, since she retired yesterday! Thank you for it, and for making it special for her. All the best with your business! J and D Mewett